SEVERAL DATE OPTIONS: Moving Made Easy® – Webinar Series by Moving Station®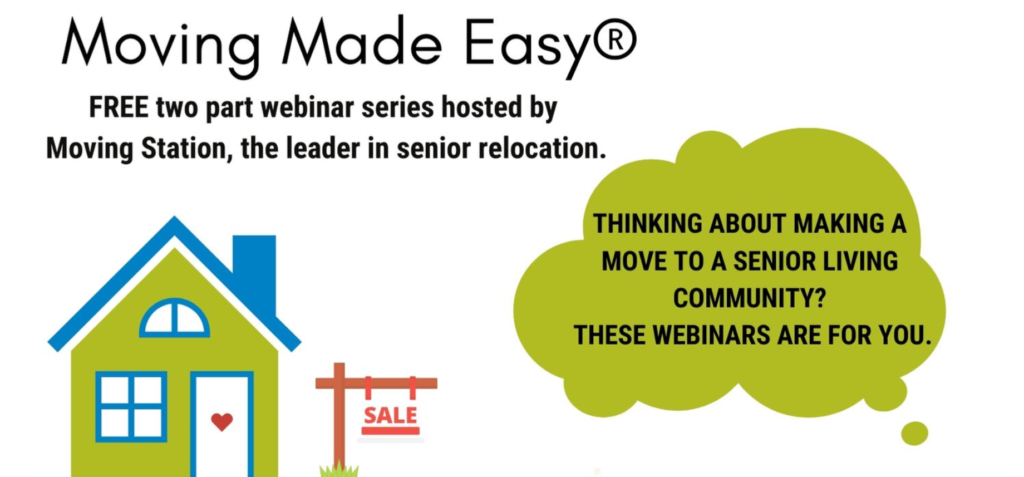 We are excited to have Jennifer Hornacek and Lisa Burns, seasoned professionals in real estate and relocation with a combined 40 years of experience, share their knowledge and expertise at this free two-part webinar series hosted by Moving Station®.
RSVP for one or both webinars by clicking REGISTER NOW below each webinar description.
Webinar 1 – Rightsizing Your Life in 2020
Offered July 8th or July 9th from 1:00 – 2:00 p.m. CDT
If moving is in your future, or you're just ready to rightsize, you've inevitably asked yourself:
What do I do with my stuff?
Do my kids really want it?
Where do I begin?
REGISTER NOW
Webinar 2 – Why Wait, You Can Move Now
Offered July 21st or July 22nd from 1:00 – 2:00 p.m. CDT
Now that you've cleared out the clutter, Jennifer and Lisa will share how to successfully move forward today during an uncertain market:
The Local Real Estate Market
Simplifying the Relocation Process
Tips for Preparing the Home for Sale
REGISTER NOW
About Moving Station
Since 1995, Moving Station has been helping individuals and families relocate with ease. Selling a home, downsizing, organizing, and moving can feel overwhelming. We make it easier.