Respite Care near Arlington Heights, IL
Helping you care for your loved one.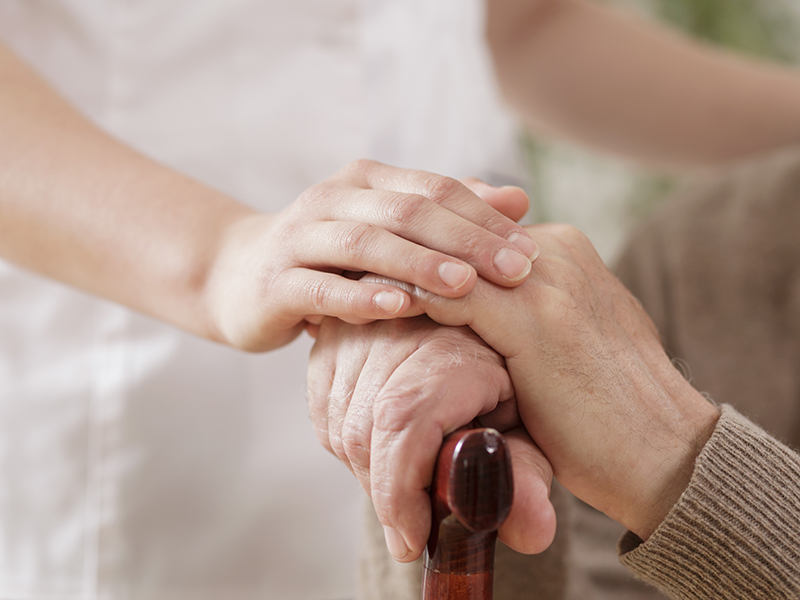 Caring for a loved one is hard work. Everyone needs a break sometimes, and knowing your limits will help you be a better caregiver. If you're not taking care of yourself and your health, you cannot care for your loved one. Radford Green Health Care and Rehabilitation on the Sedgebrook campus in Lincolnshire, Illinois, offers a Short Stay Respite Care Program for your loved one while you take a break to rest, catch up on work or attend to personal responsibilities.
In our short-term respite care program, you'll find a nurturing and secure environment where your loved one will enjoy delicious meals and a multitude of activities and opportunities to socialize.
Other amenities:
Private, furnished suites
Thoughtful, individualized care
Personalized assistance as needed
Full calendar of activities and day trips
Delicious, restaurant-style dining
Available to the public, not just Sedgebrook residents
Frequently Asked Questions
Respite stays are designed to give caregivers a much-needed break from the daily responsibilities of caring for a loved one. Whether you want to go on vacation or simply rest and attend to other responsibilities, a respite stay can provide needed relief and time to take care of yourself. We care for your loved one so you can recharge.
Respite stays can last anywhere from a few days to a couple of weeks. There is no minimum length of stay. With our Short Stay Respite Care Program, your loved one can enjoy a brief getaway while you catch up on work and your own personal care.
Discover how respite care can benefit both you and your loved one. Simply complete the form on this page, and we'll contact you.