The national upheaval surrounding the coronavirus has opened the door for new digital and telephone COVID-19 scams targeting America's seniors. Protecting seniors from scams is one of our goals, and the best way for older adults to avoid falling victim to one of these scams is to know about them and be on your guard. In our effort to help, here are some of the most common coronavirus scams.
Common Coronavirus Scams to Be Aware of
Vaccine Scams
Many seniors are receiving calls from sales representatives purporting to have a vaccine for the coronavirus. The caller will ask for payment over the phone to secure a dose.
Investment Scams
While the stock market appears more volatile during the pandemic, fraudulent companies are claiming to offer surefire investments in companies that make masks or other personal protective equipment or investments in companies claiming to be researching a vaccine.
Coronavirus Relief Scams
Amid this time when our nation is pulling together and supporting each other, fake charities are preying on that goodwill. Many false organizations are posing as crowdsourcing sites claiming to provide help for people affected by the coronavirus.
Government Payout Scams
American citizens who fit the income requirements have received stimulus checks from the government during the pandemic. The sense of urgency people felt about receiving their checks inspired scammers to call and email, pretending to be able to hurry check arrival or claiming to require a social security number or other personal information to secure your check.
Home Sanitation Scams
Faux companies are offering to clean and sanitize your home to prevent the virus, which is appealing to many people who hope to avoid transmission. These companies will ask for prepayment and never arrive.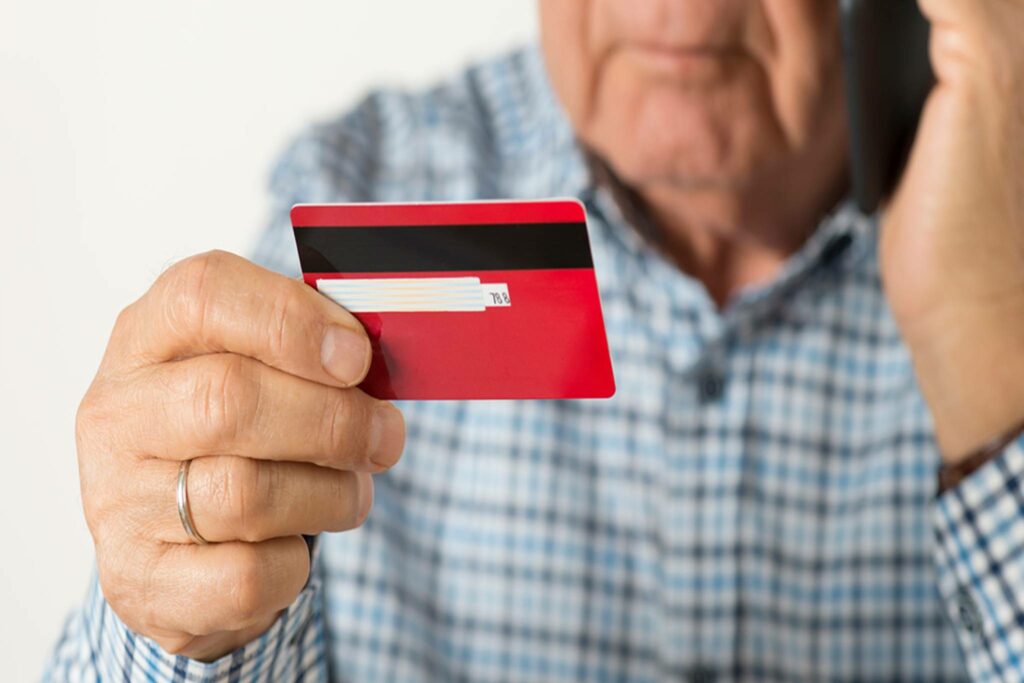 Tips for Seniors to Avoid Scams During the Pandemic
1. Disregard any offer of a vaccine — for the time being.
At this point, there is no FDA-approved vaccine for COVID-19. If someone attempts to sell you any new drug or equipment to prevent the virus, check with your doctor to help determine its legitimacy.
2. Hang up if you get a robocall.
If you're met with a robotic voice when you answer your phone, hang up. It is almost certainly a scam.
3. Research an organization before you donate.
There are many worthy causes that would be grateful for your support, but if an organization is new to you, be sure to conduct your own research to make sure they're not perpetrating a COVID-19 scam.
4. Avoid donating or paying by cash, gift card or money wire.
A legitimate service or charity will never ask you to pay by gift card. And if anyone asks you to prepay by cash or money wire, you're safe in assuming it's a scam.
5. Make sure emails are sent from a valid source.
An email or website that ends in .com or .org is a good sign. If an address ends in .int or another domain you don't recognize, you should be wary.
6. Know what the IRS may need from you.
The IRS will not contact you by phone, email, text or social media. They will not ask you for personal or financial information — certainly not your social security number. They also will not require you to send any money in advance to receive your stimulus check.
Seniors — and those who serve them — are on high alert right now to stay safe during this pandemic. This commitment to safety includes protecting seniors from scams. If you'd like to know more about how Sedgebrook is protecting its residents, including from coronavirus scams, reach out to us. We would be happy to go into more detail.