Life Made Easier.
Assisted Living on Chicago's North Shore.
SUPPORTIVE ASSISTED LIVING — PERSONALIZED AT RADFORD GREEN
Assisted living at Radford Green, the health center at Sedgebrook, means vibrant, engaging, and fun living. While supportive assisted living services are available, it's our personalized, resident-centric approach that will help you thrive. Radford Green's inspirational programming, intimate community size, array of services, wellness-focused amenities, and supportive, dedicated staff, make everyday life easy and worry free.
With only 18 assisted living suites, the Radford Green Team team has the unique opportunity (and privilege) to really get to know each resident. We'll learn what matters to you most. We dig deep to find out things you love to do, as well as the things you thought you might never do – and we make them happen.
Just because support and assistance is necessary, doesn't mean you can't live a full, connected, and meaningful life. So that's what we at Radford Green strive to provide in our Lincolnshire assisted living community – a full, connected, and meaningful life where each day is filled with happiness and joy.
Sedgebrook is a Life Plan Community, which means assisted living memory care, skilled nursing, and rehabilitation, including physical, occupational, and speech therapies, are available right here on campus. Once you move to Sedgebrook, there is never a need to move away from the community and people you've grown to love – even if your health needs change. Life Plan Communities also benefit couples with different health needs.
Explore Campus Health Services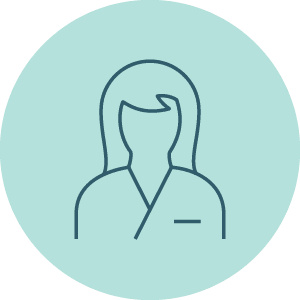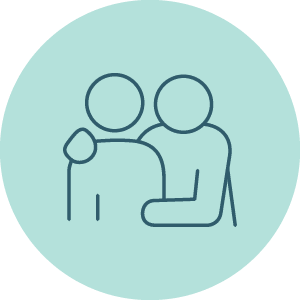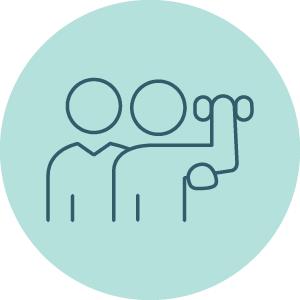 Daily Life.
It's All About You.
Assisted living with us is all about you. We take care of the everyday details so you can focus on whatever inspires you. We'll handle the cooking, housekeeping, laundry, and lawn maintenance while you enjoy an active, vibrant lifestyle.
Here you can make the most of each day with an incredible lifestyle filled with friendships, services, amenities, activities, all designed to enhance your life in every way. Here's a glimpse of what everyday life includes:
SUPPORT & CARE
Personalized support with the activities of daily living (dressing, grooming, bathing). Medication management and administration. A wide variety of group wellness programs and activities. On-site physician and 24/7 nursing care. Skilled nursing, memory care, and rehabilitation on site. Exclusive Health & Wellness Navigation Program™.
EVERYDAY LIFE
Robust event and social calendar. Fitness and wellness classes. Restaurant-style dining with curated menus served three times per day. Complimentary transportation.
AMENITIES
Beautiful dining room (guests always welcome). Fitness area and gym for classes and personalized assistance. Community gathering spaces for socializing with new friends and families. Beauty salon/barbershop and spa. Worship services.
SAFETY FIRST
24-hour staff – including:
Licensed nurses on site.
Emergency call system in each suite. Advanced safety features like EverSafe 360°
Our assisted living community features 18 private suites. Spacious studio and one-bedroom floor plans are available, each with large bathrooms, ample storage space, a garden, and campus and prairie views. All utilities and cable television are included in the monthly fee.
INTIMATE COMMUNITY DESIGN
Our assisted living neighborhood is cozy and homelike. Our shorter hallways are easy to navigate and with apartment homes and most community amenities on the first floor, there are no
stairs to climb!
SUITE VIEWS
Our 18 private suites are located around a beautiful courtyard and garden area, so each one has a delightful view.
GREAT FOOD
Our dining team creates healthy dishes to meet
specific dietary needs – and tastes. Snacks and drinks are always available. Visitors are welcome
at any time.
With us, you pay one inclusive monthly fee for assisted living and assisted living memory care. Many other communities have an à la carte pay structure where extra fees are charged as care needs increase.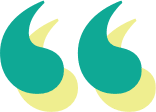 "We've had an amazing experience with assisted living …
My dad received outstanding care provided by staff that
treated him like family."
– Terry Voss, Daughter of Resident
Direct Admissions are Welcome
You don't have to be a resident of Sedgebrook's Independent Living community to become a resident in the Assisted Living community in Radford Green. Direct admissions are warmly welcomed – and equally pampered.
There's so much to learn about assisted living at our Lincolnshire, Illinois community.
For more information or to schedule a tour, simply complete the form on this page, and one of our associates will contact you soon.