SO MANY FUN THINGS
To Do in Lincolnshire, IL
CLOSE TO EVERYTHING YOU LOVE ABOUT NORTH SHORE LIVING
at Sedgebrook.
Located in Lincolnshire on Chicago's desirable North Shore, Sedgebrook offers the best of both suburban and urban living. Here you'll enjoy convenient access to a wide variety of area attractions like nearby shopping centers, restaurants, places of worship, both indoor and outdoor recreational facilities, including bike and walking paths, entertainment venues and more.
Just down the road is the Marriott Theatre, a musical theatre house dedicated to creating original and re-imagined musicals.
Planning for an urban adventure? Sedgebrook is is only 30 miles from downtown Chicago. For those not familiar with our great location, the North Shore is an area made up of many suburbs on the outskirts of Chicago.
These suburbs are not only a short distance from downtown Chicago, but they are also located on the beautiful coast of Lake Michigan.
Seasonal and Year-Round Events
While there's always something happening at Sedgebrook, it's also fun to venture off campus — especially when you're so close to so many fun adventures.
With the availability of exciting sporting and social events, retiring near Chicago means endless opportunities for a fulfilling future. Some events and year-round venues to visit include:
Igloos at The Glen Club

North Shore Restaurant Month

Cocoa Crawl at Historic Downtown Long Grove

Edward L. Ryerson Conservation Area

Elawa Farm

Chicago Botanic Garden

Musicals and Plays at Marriott Theater

Valentino Vineyards, Inc.
It's the perfect blend of the great outdoors and big-city living.
Take in all the scenery of the North Shore, from the expansive parks to the urban landscape. Spring Lake Park is located in the heart of Lincolnshire and is the go-to community gathering space to celebrate the Fourth of July.
There are several parks throughout Lincolnshire or branch out to other neighborhoods in the North Shore, like Northbrook, Glenview, and Highland Park, to explore more picturesque grounds and walking trails.
The area is brimming with culture.
With so much diversity among ethnicities and faiths, retiring in Lincolnshire, IL, and the rest of the North Shore area allows you to meet new people from other walks of life and learn, or taste, something new.
It's a senior-friendly town
Lincolnshire and other surrounding North Shore cities are basically ready-made for retirement communities. The area boasts senior living communities to choose from, a library, three golf courses, 30 restaurants, and plenty of arts and entertainment venues.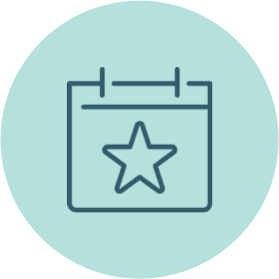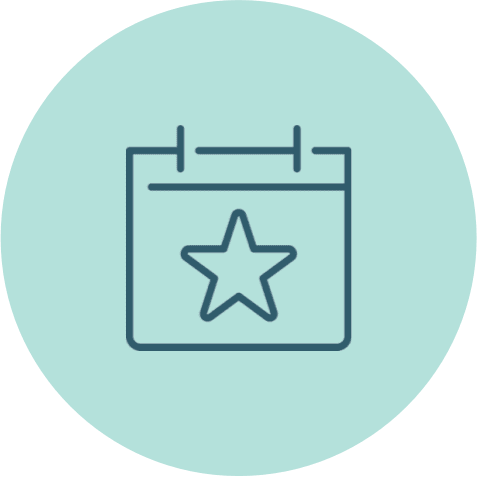 Are you interested in learning more about Sedgebrook? Do you want to experience our community firsthand? Check out our Events page to RSVP to an event that interests you.
There's so much to discover about our North Shore retirement community.
For more information about Sedgebrook, simply complete the form on this page, and one of our lifestyle counselors will contact you soon.