LCS® Signature Experiences
Senior Living in Lincolnshire, IL
Because Resident Experience Is Everything
Part of living your best life is knowing your safety and overall well-being are top priorities. And at Sedgebrook, they are.
As a community managed by Life Care Services®, our local team has the support of a national leader in senior living. With more than 50 years of experience in listening to residents and their families and finding ways to continually improve their lives, Life Care Services® has created Signature Experiences.
Signature Experiences provide innovative, resident-first safety and wellness initiatives. From pandemic precautions to proactive health programming, Signature Experiences elevate everyday life, while offering you and your family peace of mind.
SIGNATURE EXPERIENCES AT SEDGEBROOK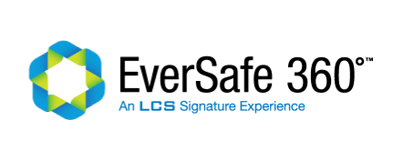 EverSafe 360°™ The New Standard for Senior Living
EverSafe 360° reimagines the way we live and work together by raising the bar in overall senior safety and elevating the total resident experience. This innovative program emphasizes safety and ensures a comprehensive approach to well-being for every resident.
EverSafe 360° focuses on all aspects of a healthy lifestyle, from medical care to mental wellness to a healthy environment.
Telemedicine Technology
ensures residents can stay in touch with their physician(s) during a pandemic and beyond. It's also designed to enhance well-being and reduce costly trips to the ER.
Environmental Care
uses science-based practices that focus on deep cleaning and state-of-the-art indoor air quality systems.
Engage
 addresses concerns affecting mental and emotional well-being, such as stress, depression, isolation, and grief.
Flex Space
ensures community spaces are safely and efficiently utilized in emergency response situations — such as natural disasters, pandemics, and other disruptive events.
LCS Medical Advisory Board
review of the latest technologies, innovations and care-delivery models to guide communities managed by Life Care Services®.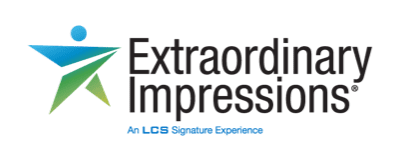 Extraordinary Impressions®
Extraordinary Impressions defines the friendly welcoming culture Sedgebrook is known for. Extraordinary Impressions focuses on providing exceptional hospitality experiences that create a richer, more engaging experience for resident.
Our Hospitality Promises
Through Extraordinary Impressions, we meet and exceed residents' expectations. We consistently demonstrate our service culture and recognize all who embody it.
We greet you warmly, by name and with a smile.
We treat everyone with courteous respect.
We anticipate your needs and act accordingly.
We listen and respond in a timely manner.
We hold ourselves and one another accountable.
We make you feel important.
We embrace and value our differences.
We ask, "Is there anything else I can do for you?"
We maintain high levels of professionalism, both in conduct and appearance, always.
We pay attention to details.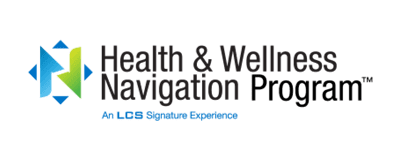 Health & Wellness Navigation Program™
Living your best life is easier with our Health & Wellness Navigation™. This innovative, holistic approach to well-being ensures unfettered access to total wellness programming while also managing and coordinating any health care needed inside or outside the community.
Program Details
Our exclusive Health & Wellness Navigation Program™ contributes to longevity and enriches the resident experience.
From developing unique meal and exercise plans to scheduling appointments and transportation, our award-wining program handles health care logistics and planning so each resident can focus on their own health.
Evolving research shows that physical, intellectual, social, vocational, emotional, and spiritual activity are keys to aging people keeping their health, their mental skills and quality of life. It's why we developed this program to focus on the 8 Dimensions of Wellness.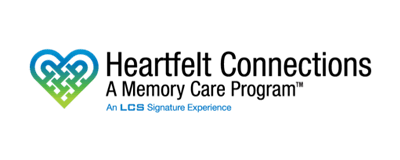 Heartfelt Connections® Memory Care Program
Heartfelt Connections® is a nationally recognized approach to memory care that offers proven programming for residents living with Alzheimer's disease and other memory-impairing dementias.
Program Details
Memories fade, but we know past relationships and experiences continue to shape the lives of residents every day. Heartfelt Connections uses customized reminiscence tools to help loved ones capture a legacy of details about each resident's life — family, friends, career, hobbies, likes and dislikes.
We apply the insights gained from each life story to individualized programming for every resident. Customized activities are designed to promote physical and emotional well-being and prolong daily functioning. These activities also help residents maintain a sense of purpose, satisfaction, dignity, and quality of life.
Explore More of What Our Community has to Offer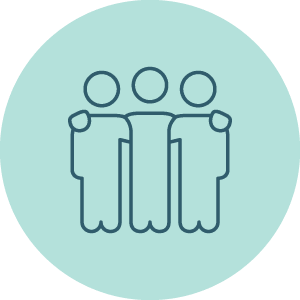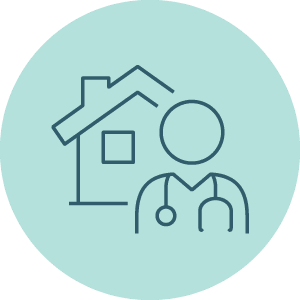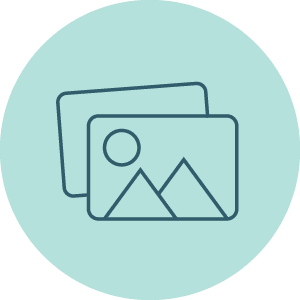 We're here to help you discover everything you need to know about Sedgebrook and our Life Care Services' signature experiences.
Simply fill out the form and we'll be in touch soon! We can't wait to meet you!