5-Star Senior Health Services
Located In Lincolnshire, IL
Care for Life.
A Life Plan Community Defined.
As a Life Plan Community, Sedgebrook not only offers vibrant independent retirement living, but we also offer a range of lifestyles and senior health care services that give you access to a lifetime of care.
When you choose Sedgebrook, you can age in place. Even if your health needs (or your spouse's needs) change, our campus includes a full continuum of senior health services right here on our Lincolnshire campus at Radford Green Health Care and Rehabilitation.
When you choose independent living at Sedgebrook, you no longer need to worry about future what-ifs because with us, you have priority access to all levels of care including Assisted Living Memory Care, Skilled Nursing and Rehabilitation. This also means you don't have to leave the community you've grown to love. And the friends you've made at Sedgebrook can visit and easily stay in touch!
Explore Our Health Services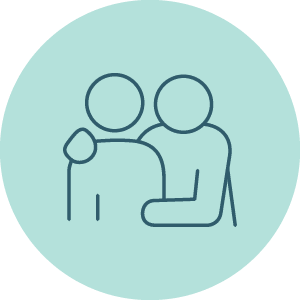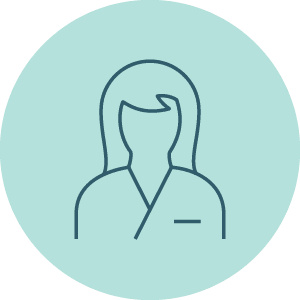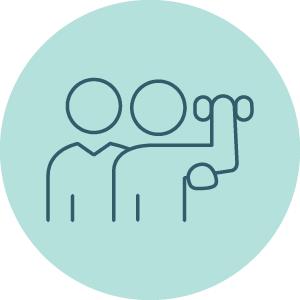 The North Shore's Best Senior Care.
Welcome to Radford Green.
When we say we provide the best senior therapy and health services, we mean it. But you don't have to take our word for it. U.S. News & World Report has named Radford Green at Sedgebrook a 2022-2023 Best Nursing Home for Short-Term Rehabilitation and Long-Term Care. Only 16% of U.S. skilled nursing homes have achieved this designation.
At Radford Green, you'll find the foremost experts in senior care providing leading-edge therapies and treatments every day. Our multidisciplinary team brings together highly skilled specialists and cross-trained staff to support recoveries, healing and overall good health. Lastly, Radford Green is overseen by a physician dedicated to personalized, attentive care focused on you.
No matter what level of care or lifestyle you require, at Radford Green, you'll be surrounded by the beauty and comforts of our expansive senior living community in Lincolnshire.
As a resident, you'll enjoy chef-prepared meals, daily life-enrichment calendars, unsurpassed care, and friendships that uplift the spirit and make every day more enjoyable.
REHABILITATION
Highly skilled therapists provide physical, orthopedic, occupational and speech therapies in a supportive atmosphere.
SKILLED NURSING
Whether you need help during a short recovery or require long-term care, you'll receive around-the-clock care in hotel-like surroundings.
ASSISTED LIVING & ASSISTED LIVING MEMORY CARE
Our caring staff helps individuals maintain their independence while coping with the challenges of memory loss.
SHORT-STAY RESPITE CARE
We take care of your loved one so you can take a much-needed break to catch up on rest and responsibilities.
Direct Admissions are Welcome
You don't have to be a resident of Sedgebrook to access any of the senior rehabilitation or health care services available at Radford Green. Direct admissions are warmly welcomed and will receive the same high level of personalized care and access to all community amenities as residents who have moved through our continuum.
There's so much to discover about our North Shore retirement community.
For more information about Sedgebrook, simply complete the form on this page, and one of our lifestyle counselors will contact you soon.