"Our residents love giving and receiving gifts," shares Amy Kraabel, Director of Sales at Sedgebrook, a senior living community in Lincolnshire, IL. "More than anything, they love being thought of and receiving gifts that make their days more enjoyable."
Below we've outlined 21 useful and meaningful gift ideas for seniors that are sure to make an impression this holiday season. Happy gifting!
Gifts for Staying Warm and Cozy
1. Cozy Fleece Shawl Wrap With Pockets
This gift is perfect for a senior woman in advance of the chillier months the winter brings. Plus, it provides storage for glasses, a book or cell phone, keeping them close by while your loved one stays nice and warm.
2. Temperature Control Smart Mug
If your loved one is a tea or coffee drinker, the Ember Smart Mug is a great gift that's designed for daily use. This mug, which charges on a coaster, keeps your loved one's drink at a preferred temperature (120°F – 145°F) for up to 80 minutes. Cheers to no more cold coffee!
3. Shearling Moccasins
With a sturdy rubber sole and a snuggly shearling interior, it's no wonder more than 4 million pairs of these popular slippers have been sold over the last five years. There are options for both women and men!
4. Portable Back Massager
The perfect gift for helping someone relax is a portable back massager. With options for heat and the type of massage provided, this is a great way to melt troubles away.
Gifts for the Tech-Savvy Senior
5. Digital Picture Frames
When it comes to creating some everyday happiness, nothing beats seeing images of your loved ones. With a digital photo frame, you use an app to upload images that you can change or rotate out at any time. With a variety of options and price points, this is a great gift for seniors who live apart from their extended family.
6. A Kindle or E-Reader
If your loved one is a bookworm, there's no better gift than a Kindle or E-Reader, which allows access to a wide variety of texts at the click of a button. When used in conjunction with the Libby app, you can "check out" books from a local library on your E-Reader and save the cost of purchasing them. P.S. … if you're looking for great books on aging, we've got you covered.
7. Voice-Activated Assistant
An Amazon Echo or Google Home is a great gift for a senior because it adds connectedness and convenience to their lives. With the Echo Show, seniors can place video calls or play music on the device simply by asking Alexa.
8. Apple Watch
Fitness trackers are all the rage, but the Apple Watch is particularly perfect for a senior. With added safety features such as fall detection, emergency SOS, health monitoring, caregiver check-ins, and medication reminders, this gift is so much more than just a watch.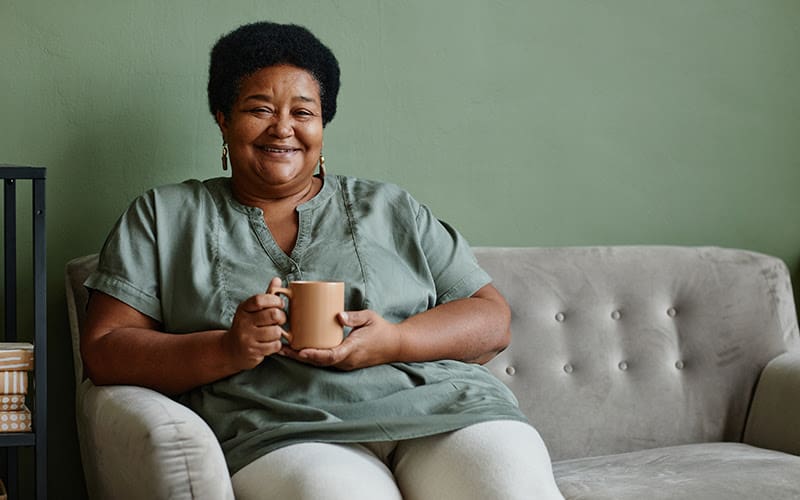 Gifts for Your Favorite Foodie
9. Tea Sampler
If there's a tea drinker in your life, this is a great way to try out teas and discover new flavors. Plus, consumable gifts like this are always a great option for not creating clutter in a senior's apartment. It would go great with the Smart Mug, mentioned above, as well!
10. Harry & David Gift Basket
Brimming with tasty treats, a gift basket from Harry & David is a special gift that anyone would love to receive. There are various types of baskets that include delicacies such as seasonal pears and apples, cheeses, cured meats, chocolate truffles, and their iconic Moose Munch® Premium Popcorn.
11. Barbecue Sauce Sampler
BBQ lovers can agree that everyone has their own personal preference of the best type of barbeque sauce. So let the senior in your life decide for themself! This sampler pack will provide a fun activity as they compare and contrast sauces, plus it can jazz up mealtimes.
Gifts for a Senior Hobbyist
12. Ancestry.com Membership
Do you have a senior loved one who is curious to learn more about their family tree? Ancestry.com uses a massive database of family history records to help connect you to your past. This is an engaging and educational gift that many older adults enjoy.
13. Outdoor Sports Gear
Does the senior in your life enjoy fishing? How about pickleball? Any of those favorite hobbies make it easy to select a great gift. Grab a new set of flies for their fly-fishing hobby, or a new pickleball paddle, or even a great new pair of walking shoes. These gifts keep your loved one active and happy.
14. Window Bird Feeder
Is the senior in your life an aspiring ornithologist? Gift them this window-side feeder and a book of birds in your area, and you're sure to create hours of entertainment and learning.
15. Jigsaw Puzzles
Puzzles are not only fun but also help stimulate the brain and improve cognitive function. They offer an enjoyable and engaging activity that can help seniors keep their minds sharp. A crossword puzzle book is an alternative to a jigsaw puzzle that is also a wonderful, engaging gift.
16. Window Herb Garden Kit
Indoor herb garden kits are a great gift for seniors who enjoy gardening or cooking. They can easily grow fresh herbs in their own homes, adding flavor to their meals and providing a sense of satisfaction from successfully nurturing plants.
Inexpensive Gifts for Seniors
17. A Keepsake Memory Book
If your loved one is a grandparent, this gift is something extra special. The grandparent fills out the journal prompts and questions, creating a personal gift for a grandchild to read and enjoy. It's a wonderful way to create intergenerational connections.
18. A Personalized Photo Album
Seniors often cherish memories and enjoy reminiscing. There are plenty of options online to upload your photos and have a book mailed directly to you! Choose photos from a recent family vacation or a special outing shared together. Or, include pictures of friends and family over the years.
19. Magazine Subscription
Reading can be a delightful pastime and a way to escape into different worlds. A carefully selected magazine subscription catered to their interests or hobbies ensures they always have something enjoyable to read. A magazine subscription is a great alternative to getting a gift card, which seniors tend to dislike receiving.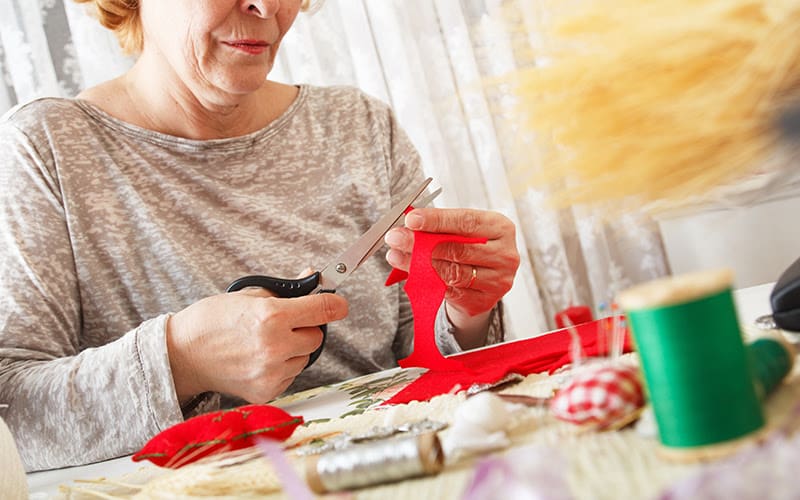 20. DIY Craft Kit
DIY craft kits, such as painting, knitting or origami, provide seniors with a creative outlet and a sense of accomplishment. Crafting can be relaxing, reduce stress, and encourage self-expression. These are good gifts for the creative senior in your life.
21. A Handmade Gift
You've heard the expression, it's the thought that counts? That couldn't be more true when gifting to a loved one. Include family members and grandchildren in creating something special, such as a card or a piece of art, that the senior in your life can put on display and enjoy year-round.
These gift ideas cater to different interests and preferences while providing joy, comfort, and opportunities for engagement and self-expression for seniors. Now you're on your way to finding the perfect gift. Happy Holidays!
Celebrate the Season at Sedgebrook
For our residents, the holidays are always happier at Sedgebrook. Give us a call at (847) 780-9750 to schedule a visit and learn more about life at our fun and festive community.