Social distancing – our new normal. Generally, social distancing involves measures to restrict when, where, and how many people can gather, with the goal of stopping or slowing the spread of COVID-19. With Mother's Day approaching on May 10, the 'Stay at Home' order will change the way we show our mothers how much we care, but that doesn't make it impossible.
In this unprecedented era, we're all learning how to exist in a constrained space. While that challenges us to live life a bit differently, it also provides an opportunity for us to learn how to communicate in a new way, and it's forcing us to slow down the pace of life, which can be beneficial in many ways.
Some people are self-quarantining, self-isolating, sheltering or on lockdown alone, some are coexisting with one or two other people, and some have entire families under one roof to cohabitate with. Each scenario poses its own unique set of challenges and advantages. This is an important time to communicate with intention. If you're alone, you have to reach out. If you're with others, you have to be compassionate about sharing a space. Being cooped up with family feels like a burden for some who are struggling to work in the same space. But not everyone is so lucky to be near their families during this challenging time.
If you and your mother are unable to spend this Mother's Day together due to the pandemic, you can still express your love and appreciation for her.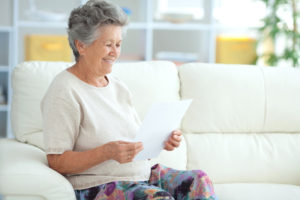 How to Connect with Your Mother From a Distance
1. Write her a heartfelt letter. Letters are one of the best Mother's Day gifts you can give. It gives you an opportunity to speak from the heart and say the things you truly mean but may not be able to say in person. Recall a fond memory you have with her or of her, thank her for all she's done for you and does for you in life, and tell her how much you love her. Letters can be kept forever and they tend to age well, bringing up old and new emotions each time they're read. You can't go wrong with a letter, folks. Hand-write it and send it via snail mail, or email it.
2. Video chat with her. These unique circumstances are causing a lot of people to get savvy about technology, and it might be time Mom learns how, too. If you and your mom are already FaceTime-friendly, you already have the tools to connect with her more personally on Mother's Day. She'll love to see your face and hear your voice on her special day. If not, now is the perfect time to give her a call and walk her through how to set up and use video calling. We know not everyone has a smartphone with FaceTime or a computer with Skype or Zoom, so if this is unavailable for you, she'll love to hear your voice just as well, so just call her.

3. Mail her a gift. According to the CDC, the virus is not thought to be spread by mail, as it can't survive the shipping process. So, it's safe to send her Mother's Day gifts like flowers, a handwritten letter, or a care package of things she may not be able to go out and get right now, like her favorite snacks. You could even support a local business during a time when they really need it by ordering some sweet treats or handmade candles and having them sent to her.
4. Have a virtual family game night. Moms love to see their families getting together and enjoying one another's company, which game nights are perfect for. While we may not be able to sit around a table and play Monopoly or Scrabble right now, there are tons of online, multiplayer games available for free, or you can purchase Words With Friends 2, Minecraft, or another game. Google "online multiplayer games" and get started. You can even video call while you play to simulate a real game night.
5. Have the kids make something to mail to her. If you've got kids whose school has been cancelled, and you need to keep them busy, have them make some arts and crafts you can mail to grandma. Two birds, one stone!

6. Start a virtual book club or TV-show club. Take turns recommending books and/or TV shows you love, and have phone calls or video calls every week to discuss them. You could also take turns mailing each other books from your existing library to read, or buy a book online and send one to mom to read together.
7. Take an online class together. If you both love learning, sign up for an online class about something you're both interested in, and learn together. Yale University made their most popular class ever available for free.
8. Create an online photo album and send it to her. This is an especially great gift for moms in memory care. There are several websites where you can compile photos you've stored digitally, arrange them in an album, and have it printed and sent to your mom. You can also send her a digital version of the album for her to look through on her computer.
9. Give her a gift certificate or ticket voucher to remind her of the good that's to come. This pandemic will pass in due time, and it's important to stay positive and remind one another of that. A great way to give your mom something to look forward to while also supporting businesses that need help right now is by purchasing a gift certificate or ticket voucher for you to use together once the pandemic is over. Think: restaurant outing, spa day, vacation for two.
10. Give her the gift of technology. If it's within your means, and your mom could use a technology upgrade, now is a really great time to buy her a smartphone, tablet or computer. We're depending on technology now more than ever to keep us connected and informed, so this is a gift she will undoubtedly use and thank you for.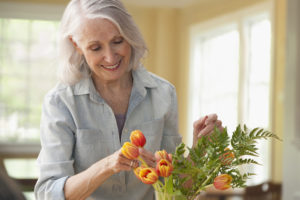 Moms deserve the world, and while we may have to celebrate this year's Mother's Day a little differently, you can still show your mom how much you care. It may even be more touching that you're going out of your way to remind her how much you appreciate her. In a world where all anyone can talk about is the coronavirus, using our Mother's Day ideas to celebrate her should make her feel special on a day that should be all about her. If the pandemic is making you celebrate a long-distance Mother's Day, we hope this helps you make it just as special as if it were in person.
Senior mothers are in good hands here at Sedgebrook. We're a Life Plan community north of Chicago offering a vibrant lifestyle for the mothers and mother figures in your life. She will have access to a wide variety of fitness programs, can walk down to the on-campus hair salon, grab a new book in the community library, go for a walk on our nature trails, or delve deep into a favorite pastime at our woodworking and hobby shop or creative arts studio. Explore all our services and amenities.