If you or a loved one is nearing retirement age or have had enough of the hassles that come with homeownership, settling down in a maintenance-free senior living community on Chicago's North Shore is a wonderful solution.
Although retirement looks different for everyone, older adults across the board crave worry-free living. Trust us – the North Shore satisfies this craving over and over again.
For those who aren't natives of the area, the North Shore is an area made up of many affluent suburbs on the outskirts of Chicago. These suburbs are within a short distance of downtown Chicago and beautiful Lake Michigan. 
Sedgebrook is a Life Plan senior living community located in Lincolnshire, Illinois, one such suburb near the North Shore. Residents and their families will tell you the area and our community alike allow for a desirable and enriching retirement lifestyle.
Read on to learn more about the North Shore and the benefits of retiring here.
Why retiring in the North Shore is the best option for you
There's always something happening.
From pickleball tournaments to other exciting sporting and social events, retiring near Chicago means endless opportunities for a fulfilling future. Some upcoming winter events and year-round venues to visit include:
Living in Lincolnshire gives retirees the option of exploring quaint, locally owned businesses or venturing to nearby downtown Chicago. Want the full picture? Check out AARP's calendar of events for older adults to learn something new and have fun, too.
2. It's the perfect blend of the great outdoors and big-city living.
Take in all the scenery of the North Shore, from the expansive parks to the urban landscape. Spring Lake Park is located in the heart of Lincolnshire and is the go-to community gathering space to celebrate the Fourth of July. Take a virtual tour of different parks in Lincolnshire here, or branch out to other neighborhoods in the North Shore, like Northbrook, Glenview, and Highland Park, to explore more picturesque grounds and walking trails.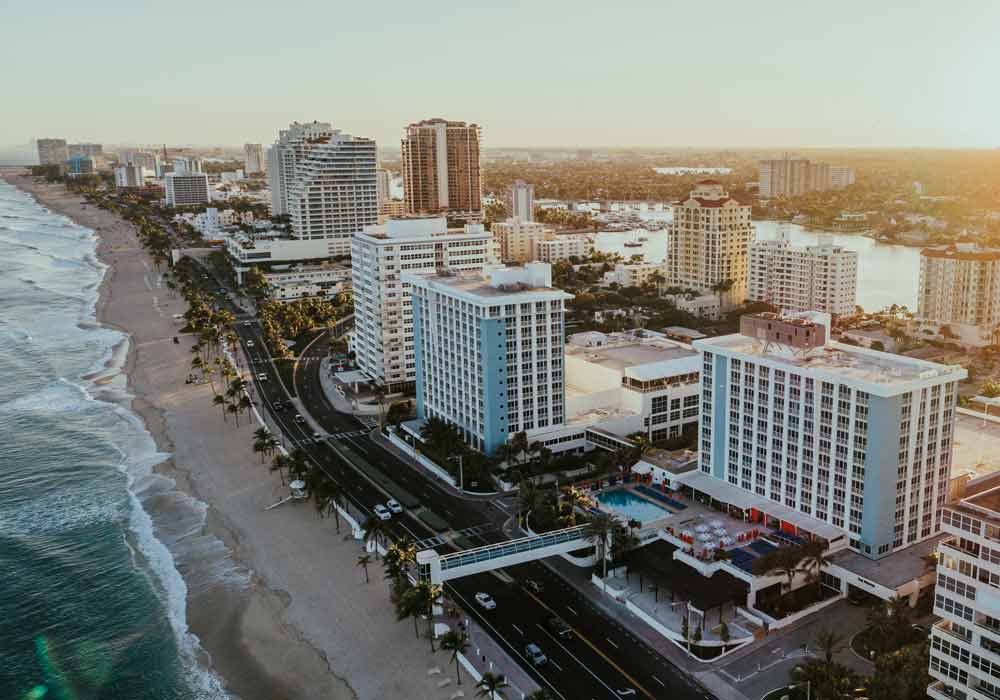 3. The area is brimming with culture.
With so much diversity among ethnicities and faiths, retiring in Lincolnshire, IL, and the rest of the North Shore area allows you to meet new people from other walks of life and learn, or taste, something new. 
4. It's very senior-friendly.
According to Movoto's neighborhood snapshot, Lincolnshire and other surrounding North Shore cities are basically ready-made for retirement communities. The area boasts senior living communities to choose from, a library, three golf courses, thirty restaurants, and plenty of arts and entertainment venues. And – with home prices still on the rise, this area also allows for the opportunity to sell your real estate at above-market value.
Discover a worry-free retirement at Sedgebrook
A popular choice among North Shore seniors seeking a maintenance- and worry-free retirement is Sedgebrook.
Why? With exceptional services and amenities and health care services at your fingertips, everything you'd need for an ideal retirement is available here. Why should you continue adapting to the rising cost of living for homeowners when your finances and happiness could be secure in one amazing place?
Residents thrive at Sedgebrook. Here's some of what you can expect from the moment you move in:
Complimentary, custom interior design service to make your new residence feel just like home from the start 
Indoor and outdoor home maintenance, including landscaping and snow removal
Enclosed parking garage
24-hour fitness center with a pool and hot tub
Full-service, private concierge physician service
Creative arts, woodworking, and hobby shops
Variety of dining venues
24/7 security
Worship center
Library and computer lab
Game rooms
Full-service hair salon and barber shop
90+ clubs to join, and a full calendar of activities and events
"The fact that [dad] doesn't worry about the upkeep of his home being isolated in bad weather is a comfort to us.The wooded grounds are lovely and spacious, providing a serene view from almost every window. The building connections to the main clubhouse provide easy access to the hub of activities and dining. The apartments are clean and updated, with a very comfortable layout.

"Now that Mom has moved in, she is taking advantage of the pool classes and regularly exercising. The opportunities for intellectual, social, and spiritual stimulation, as well as entertainment are impressive. We are pleased to see Mom start a new chapter and are hopeful she will make connections as she continues to participate in the Sedgebrook community." "

– Sandy S | Daughter of residents
Something unique about Sedgebrook is that our community is ENERGY STAR-rated. This means that Sedgebrook is energy efficient and therefore has lower operating costs and helps protect the environment.
Live life your way in Lincolnshire, IL.
When independent living residents at Sedgebrook need additional care, the transition to assisted living memory care and skilled nursing is seamless. The opportunity to build a life plan with care and convenience provided in one place, are among the most popular reasons why so many seniors choose our community to retire.
Our Life Plan Community provides seniors with everything they need to remain in control of their retirement. At Sedgebrook, it's all about choices. From dining to resident-led organizations, amenities, floor plans, and health services, you'll never have to second guess retiring in Chicago's North Shore. Learn more about independent living and our other lifestyle options today.