If you're considering moving into a retirement community someday, but you're not sure when someday is, you should consider a few factors that could influence when to move into senior living, such as cost and your health. Independent senior living costs can actually save you money, and there are many benefits of calling a retirement community "home" that can improve your lifestyle sooner rather than later.
Start Enjoying the Perks of a Senior Living Community Now
Living at a senior living community affords so many benefits that simply cannot be gained by living at home. You enjoy all the independence you're accustomed to while having the full support of a dedicated staff of health care, dining, fitness and other senior living professionals to support you. Being immersed in a community of other seniors provides unmatched social benefits. And you'll enjoy maintenance-free living, meaning all the cumbersome home maintenance tasks are left to the staff. There will be fine dining opportunities, numerous services and amenities, a fitness center, and many events, clubs and organizations you can be part of. You'll never be bored.
Live a Lifestyle Centered on Wellness
Senior living communities specialize in cultivating a lifestyle where your health and wellness are the top priorities. Fitness centers, personal trainers and group exercise classes ensure you have all the tools necessary to maintain your fitness. High-quality dining services provide healthy, nutritious options for you to make choices that benefit you. Beyond physical wellness, senior living communities approach wellness from a holistic perspective, so they make it easy for you to tend to your intellectual, emotional, social, spiritual, vocational, financial and environmental wellness, in addition to workshops, opportunities and events.
 "There are so many things to do. I would recommend moving to a community like Sedgebrook when you're still active and able to participate in all the activities." — June Grindel
Save Thousands on …
Home Maintenance
Homeowners spend an average of $2,000-$3,000 per year on home maintenance. At a senior living community, the cost of maintaining your home is wrapped into your monthly service package, which also includes, but isn't limited to, your dining plan, housekeeping, and access to the many services, amenities, clubs, organizations and activities offered by the community. Not to mention, you don't have to worry about booking home maintenance services or the bills that come with them. The community takes care of all that for you.
Tax Breaks
An added benefit of moving to a community is the tax break you're likely eligible for because of independent senior living costs. Several IRS rulings have established that a portion of the senior independent living community entrance fee and monthly fees may be deductible as a prepaid medical expense. Consult your tax adviser for more details, but know that this benefit may exist for you, plus others offered at the state level.
Health Care
The market rate of health care is ever-rising, but if you enter into a contract with a senior living community, you can lock in rates that will guarantee priority access to on-site health care at a predictable cost.
Don't Wait Too Long
Some senior living communities require you to pass a health test before signing a contract to enter their community. This is so they know you'll be able to spend as much time as possible being part of their community, so it's better to move in now when you're healthy.
"I had lived 50 years in my home when my husband began to need help … The residents and employees are so friendly — and there is just so much to do here. You should move to Sedgebrook when you want to start living the good life." — Charlotte Wiedman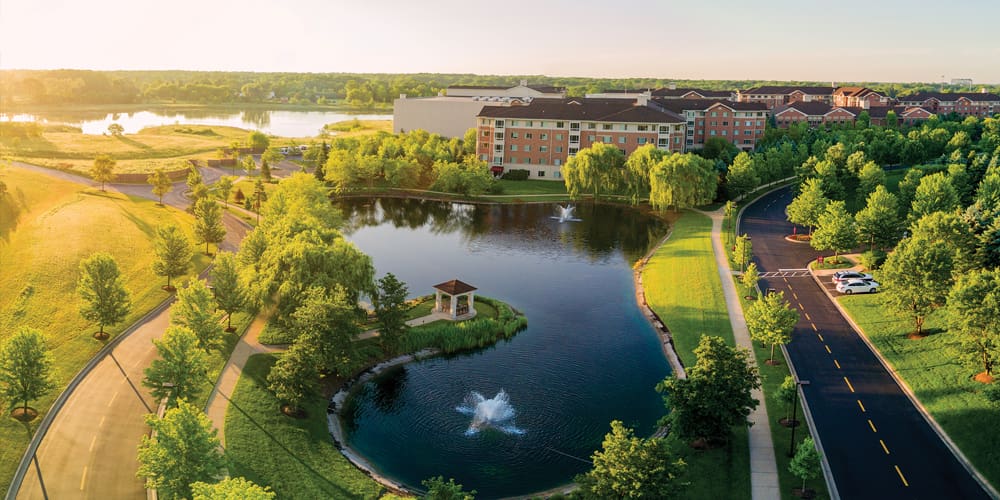 If you want to know when to move into senior living, the short answer is that the best age to move into independent living is as soon as you're ready to start enjoying the perks of the senior living lifestyle, save thousands of dollars, and secure peace of mind that your health is in good hands for the rest of your life. Explore independent living at Sedgebrook, where you can enjoy your independence with the support of a community behind you.