This event has passed.
Option 1: Your Life Without Limits – Webinar by Andrew Morgan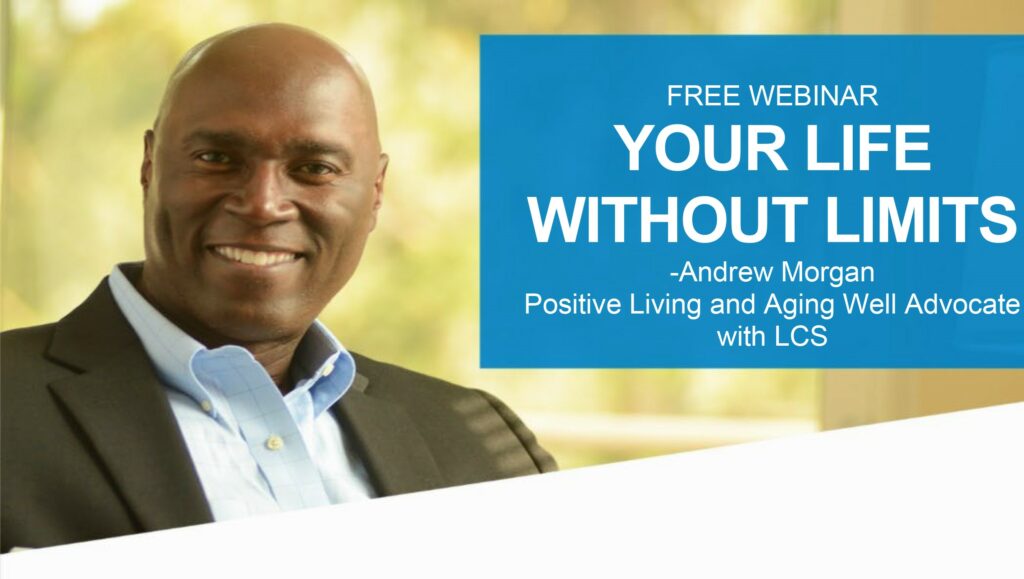 Today, taking every precaution recommended by healthcare professionals is an absolute must if we are to stay well physically — but what about our social, emotional, and intellectual well-being during these unusual times?
Join Positive Living and Aging Well advocate Andrew Morgan, as he shares simple research-based choices you can make to increase your joy and happiness while improving your sense of overall health and well-being.
Reserve your spot today for this free webinar!